(Tuesday, Nov.  8)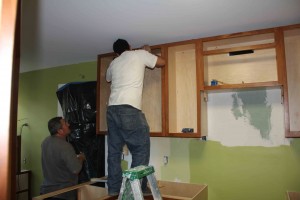 Today they installed the upper cabinets.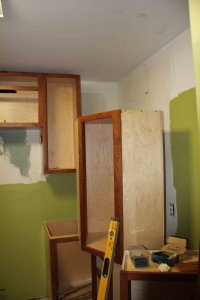 Here is the corner cabinet waiting its turn to be hung.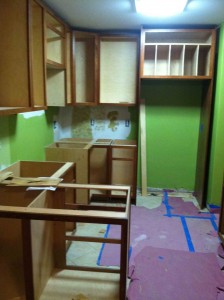 I am really loving the feeling of this layout.  I think I am going to love having the frig in the corner.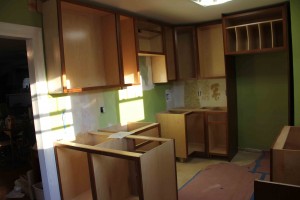 Another view.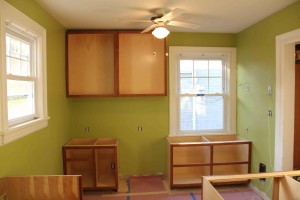 Here a view of the office.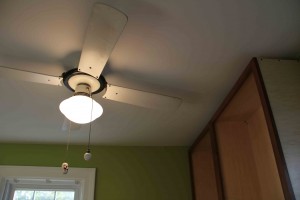 We have a problem – the fan is going to hit the door of the cabinet when it is open.  Solution:  the fan/light needs to be moved by about 6″.