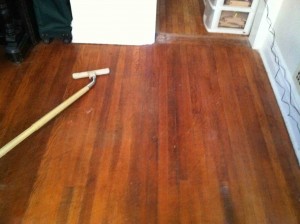 Tom finished his new train layout and we hosted our Annual Tom's Train's open house.  There was ALOT of construction dust and dirt to get cleaned up to be ready.  The floor is looking better.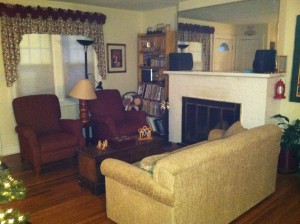 Here is our new arrangement of our living room.  I think I like it.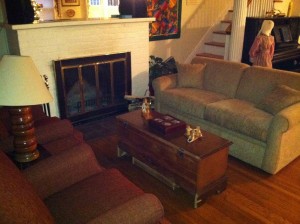 Another angle.  Looking forward to working in this room to make it really nice like the kitchen.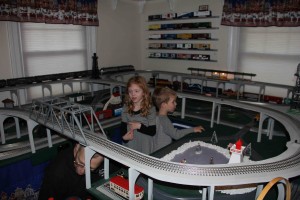 Here are a couple of kids that came.  They are enjoying the trains.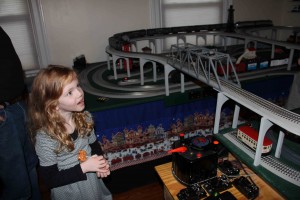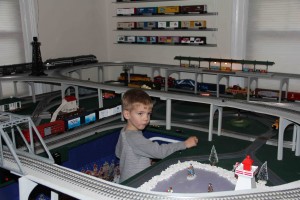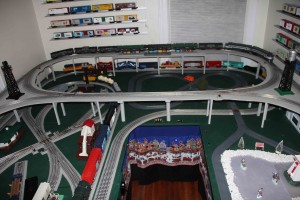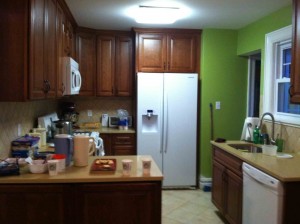 After seeing the trains they come down for hot chocolate and cookies (maybe next year they will be homemade cookies – but not this year.