(The week of Nov. 14-18)
As it turned out this week was somewhat DISAPPOINTING in regards to the progress of the kitchen.  I was expecting to see alot of changes in my kitchen but it didn't happen.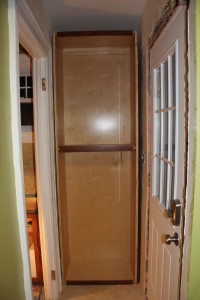 Pedro did deliver the pantry.  It was too big to be put into place so they cute off the toe-kick section.  They still could not get it into the area where it belonged so he removed the two side front panel pieces.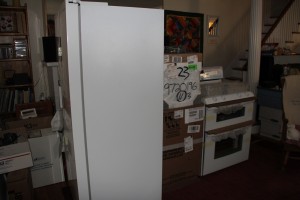 Our applicances were delivered on Thursday and are in waiting in our living room until they can be installed in the kitchen.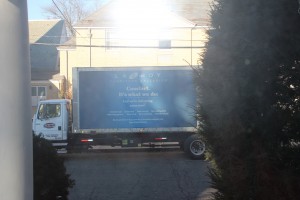 On Friday La-z-y Boy delivered……………………………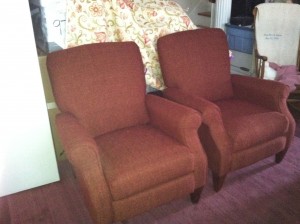 our two new chairs.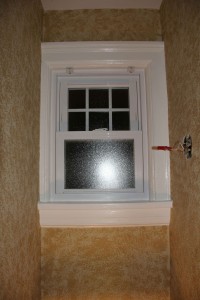 I did spong the walls in the bathroom.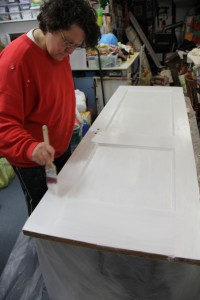 Worked on painting the bathroom door.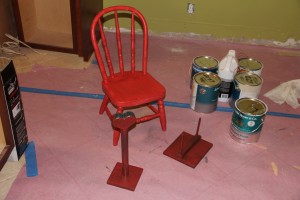 Painted the little chair and a couple of other kitchen items.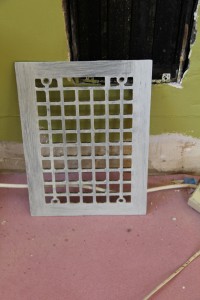 Painted the heat vent.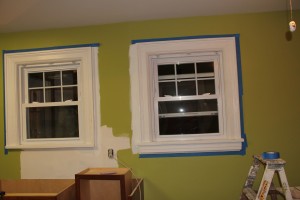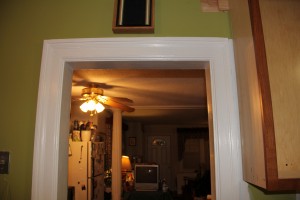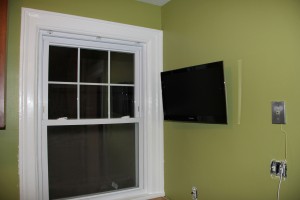 And painted the trim white in the kitchen.  We also got our TV installed by the Geek Squad on Saturday.
Prior to leaving to Jason and Christy's in Nevada for Thanksgiving and then do Utah for Autumn's baptism Pedro assured me that I would return home to a beautiful kitchen. 
With that said – Tom and I are hoping that we have cooked our last dinner in our make-shift kitchen and………………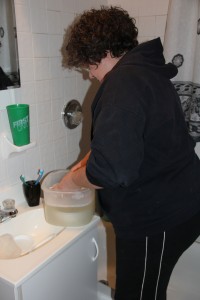 washed dished in our make-shift kitchen sink.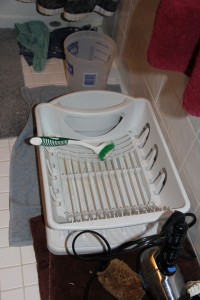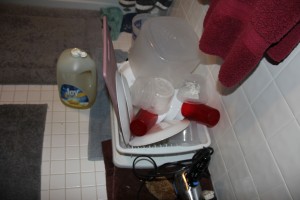 Here's hoping!!!!!!!