(On Wednesday, Oct. 26)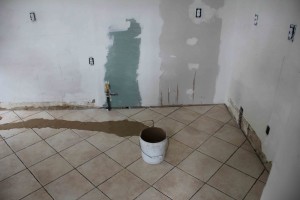 Today the did the grout on the floor.  To me this was a pretty scary process.  It kind of took my breath away to see them pour that brownish mud like stuff on my beautiful tiles.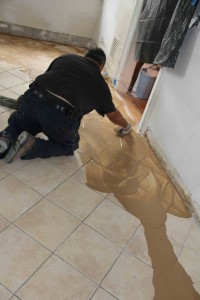 Then, if that wasn't bad enough, Stephen started to spread it out ALL over my floor.  I was wondering if I was ever going to see my beautiful tiles again.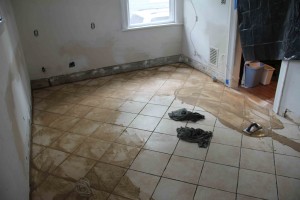 The spreading, wiping and cleaning seemed to go on forever…………………at times I wanted to start crying because of how messy my floor looked.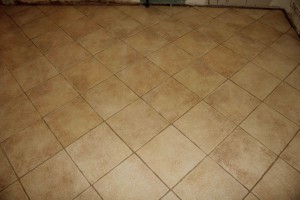 WHEW – he knew what he was doing.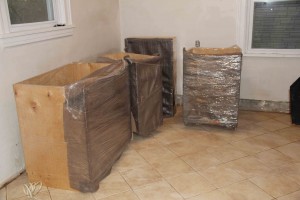 Late Wednesday night when Tom and I returned home from our 3 Hour Salsa Dinner/Cruise we were greeted with four cabinets.  (THIS IS MAKING ME EXCITED!!!!!!!!)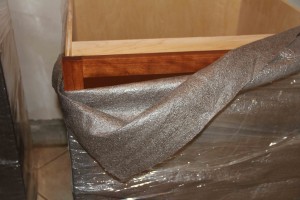 The way Pedro had wrapped the cabinets I was worried they were way to dark – so I had to put my mind at ease.  I LOVE the color and can't wait for them to be installed in our kitchen.
Now it's my turn to do some of the work.  I will be painting the walls before they install any cabinets.