(On Saturday, Oct. 22)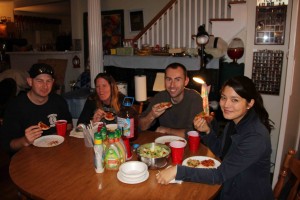 Chris, Maryellen, Brian and Isa ended up coming to our house for dinner.  Not a problem – if you have a kitchen.  Actually it really wasn't a problem – it was a very fun adventure.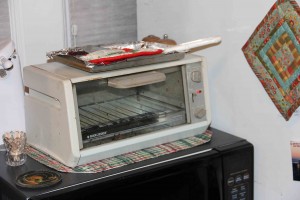 Tom and I were planning on having mini pizzas made on english muffins cooked in our toaster oven.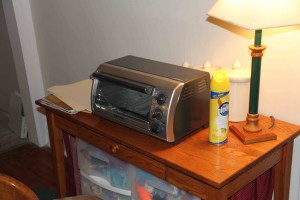 To help with the cooking Brian and Isa brought there toaster oven.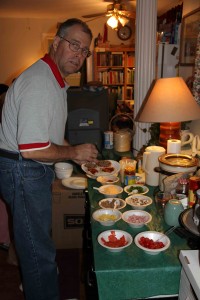 Here are all the yummy toppings for the mini pizzas (in paper bowls).  Tom and I have been very good about using our dishes but I decided that I didn't want to wash dished for six people in my bathroom sink – so I pulled out the paper goods.
It's a lot of fun having some of our fmaily live close enough to just drop in and hang out.
Thanks for a fun evening!!!!!