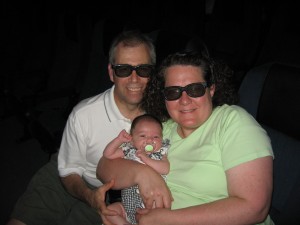 This past Saturday we went to Connecticut to get our Grandpa and Grandma fix.  We took Baby Girl to her first movie – Toy Story 3.  The movie was really good.  We saw the 3-D version and that was really cool also.  I am getting hooked on these 3-D movies.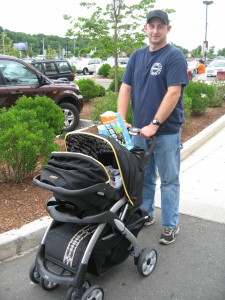 Chris seems to be taking to fatherhood very well.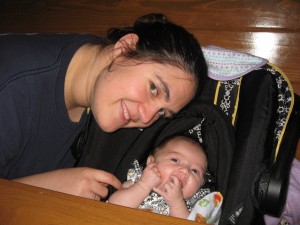 This time I made sure to get a picture of the new mommy.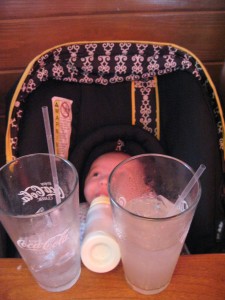 Chris applying what he learned in firefighting school – work smarter not harder.
It was great having time with the new little family.