Monday, Dec. 12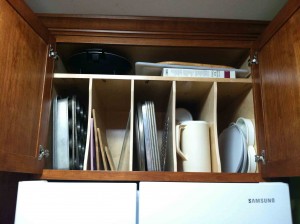 We did not have very many shelves yet, but I decided that I did have to wait for all the shelves to be in, I would unpack where I could.  This is the cabinet above the refrigerator.  I love the arrangement for the shelves.  Great use of this space.
Tuesday, Dec. 13 – Happy Birthday Mary Anne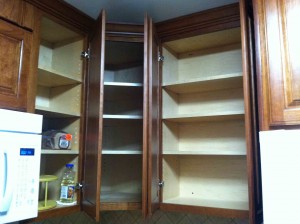 What a great birthday present – Pedro came and installed the rest of the shelves.  Now it is time for me to get busy.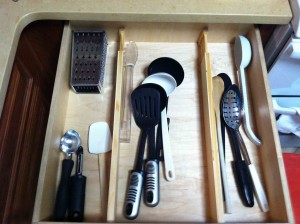 I love Amazon.  I purchased these drawer dividers to use to organize with.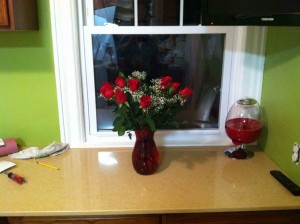 Birthday flowers from my sweetie!
Friday, Dec. 16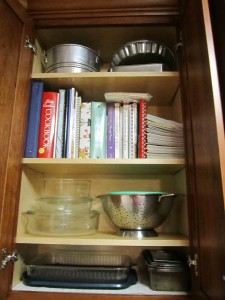 I have been having a great time putting things away in my new kitchen.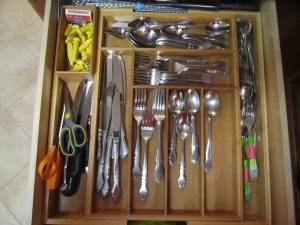 Here is the silverware drawer all organized.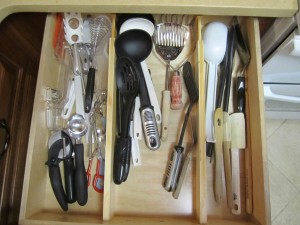 Whoops – found a few more things for this drawer.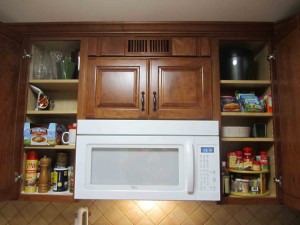 Here are cabinets on either side of the microwave.  I keep moving things around to make working in my kitchen the easiest it can be.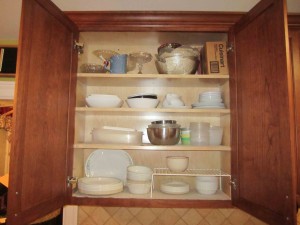 It is sooooooooooooooo nice to have room to put things away.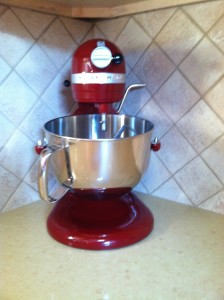 Here is my new KitchenAide Mixer on the counter in the corner.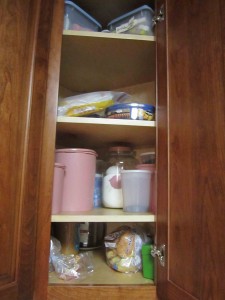 The cabinet above the mixer with all the baking supplies.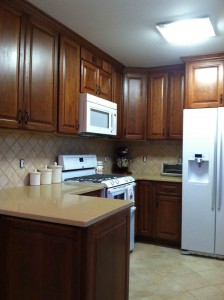 Overall view of the kitchen – I am smiling!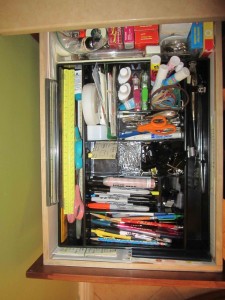 The office drawer organized.  It is fun knowing what you have.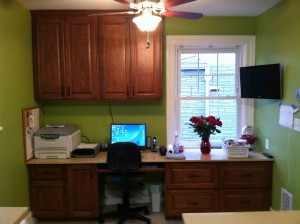 Overview of the office.