(on Friday, Oct. 21, 2011)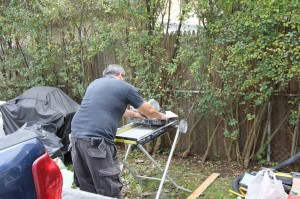 This is a RED letter day – they started to install the tile on the floor.  Now it is really starting to looking like our kitchen is getting put back together.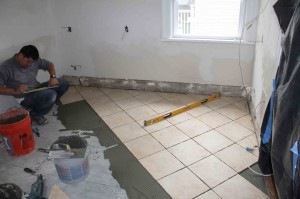 Pedro working on getting exact marks where the side tile needs to be trimmed.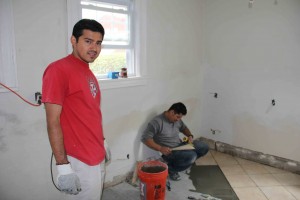 Maurice helping where needed.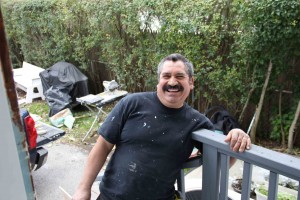 This guy LOVES having his picture taken!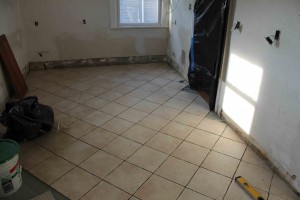 I can really start to imagine how cool our kitchen is going to be!
Thank YOU Pedro, Stephen and Maurice!!!!!!!