Once again the Christmas season and  need for a new craft project is upon me.  This year I have actually created two.  (Maybe because I didn't make one last year, or maybe because I am working ahead.  LOL)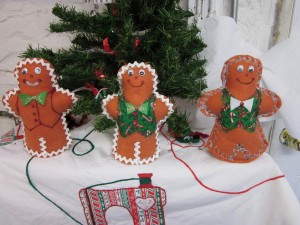 The first one I designed was these gingerbread men.  You can see the progression from right to left.  Each alittle different.  I am not exactly sure which one I like the best.  How about you?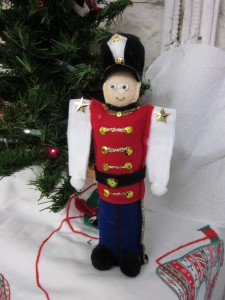 I think since I was not completely satisfied with the gingerbread man I moved onto another project.  The wooden soldier.  I really like the way he came together.  I am thinking that I need to get some really tiny fleshed colored pom poms and use one for his nose.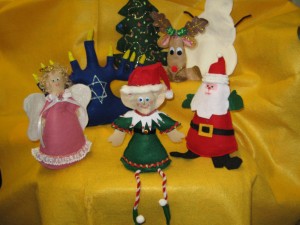 Here are the projects from past years.  The snowman is pretty boring in this picture because my decorated one way used as a last minute gift and I have never decorate another one.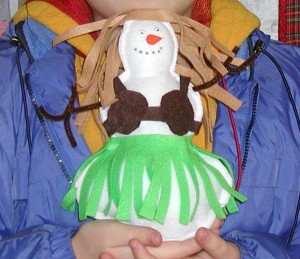 I love it when my students are creative and make the project their own.  This student made her snowman ready for a visit to Hawaii.
What fun ideas would you use on your holiday craft project.