I just returned from the Post Office.  I did it – I have entered my first Hoffman Challenge.  Anxious to see how things go.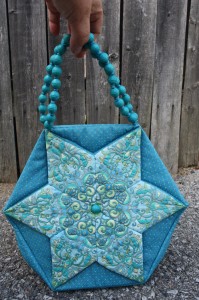 I have been wanting to try this technique of fussing cutting the points – well now I have done it.  What do you think?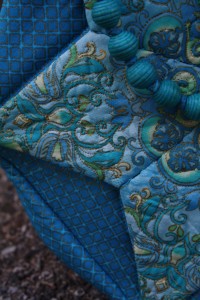 Not the greatest pictures, but I had to hurry because the Post Office was getting ready to close.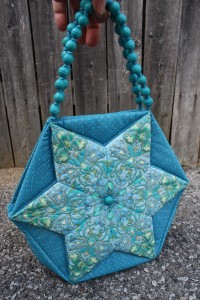 The other side of the hexabag with another kaleldoscope affect in the center of the hexagon.
Thank you Anne for coming over and brainstorming with me last night.  I really appreciate it.