On Tuesday night the Northern Star Quilters had the voting for their 2010 Challenge.  I was honored to win this ribbon…………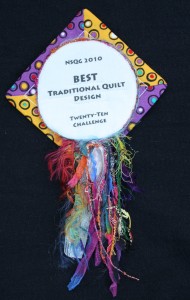 Here is the completed top.   It measures 20″ (length) X 10″ width.  The petals on the flowers are 3-D and VERY small!
Read all the rules for the challenge here.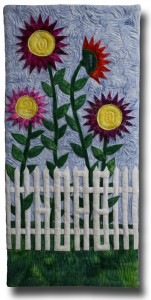 (Can you see the HOPE in the fence and the 2010 in the center of the flowers?)