(on Thursday – Oct, 20, 2011)
Sorry for the delay in posting – I could not get pictures to upload because WordPress and my computer have not been getting along and for me a picture is worth a 1,000 words.  It is so frustrating when things do not work like they did the day before, but I have a new system in place and it is working (for right now)!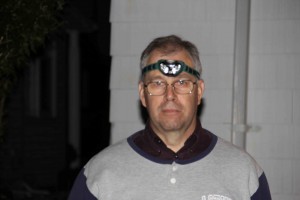 On Wednesday night we removed the screen door.  When it gets dark early you have to take matters into your own hands for needed light.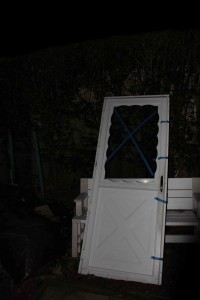 Chris does not have a screen door on his new house so he said our old one was better than nothing at all – so here it is ready for its new home.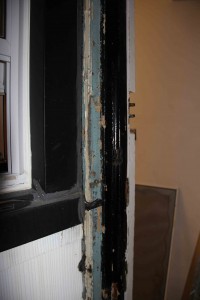 Here is another interesting pieces of history of this house – here is evidence that it probably had blue trim at some point in time.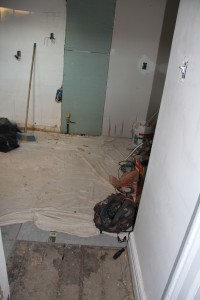 They continued putting down more of the cement board.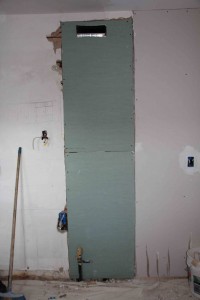 The heat vent is now rerouted and coming out up higher.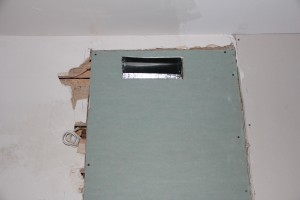 I know you were just wanting to see a close-up of the heat vent – so here it is.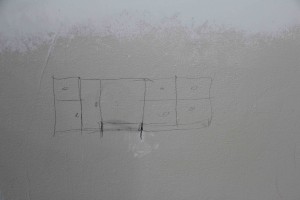 It's so fun when visiting with Pedro about some sort of detail and he will use the wall to illustrate what he is talking about – kind of reminds me of Dad and being on the construction site with him.  (I will have to make sure he does not do that after I have the walls painted though.)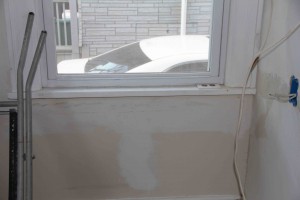 Here the wood trim is removed below the large window in the office area.  Now the desk top should be able to fit better.